Smileys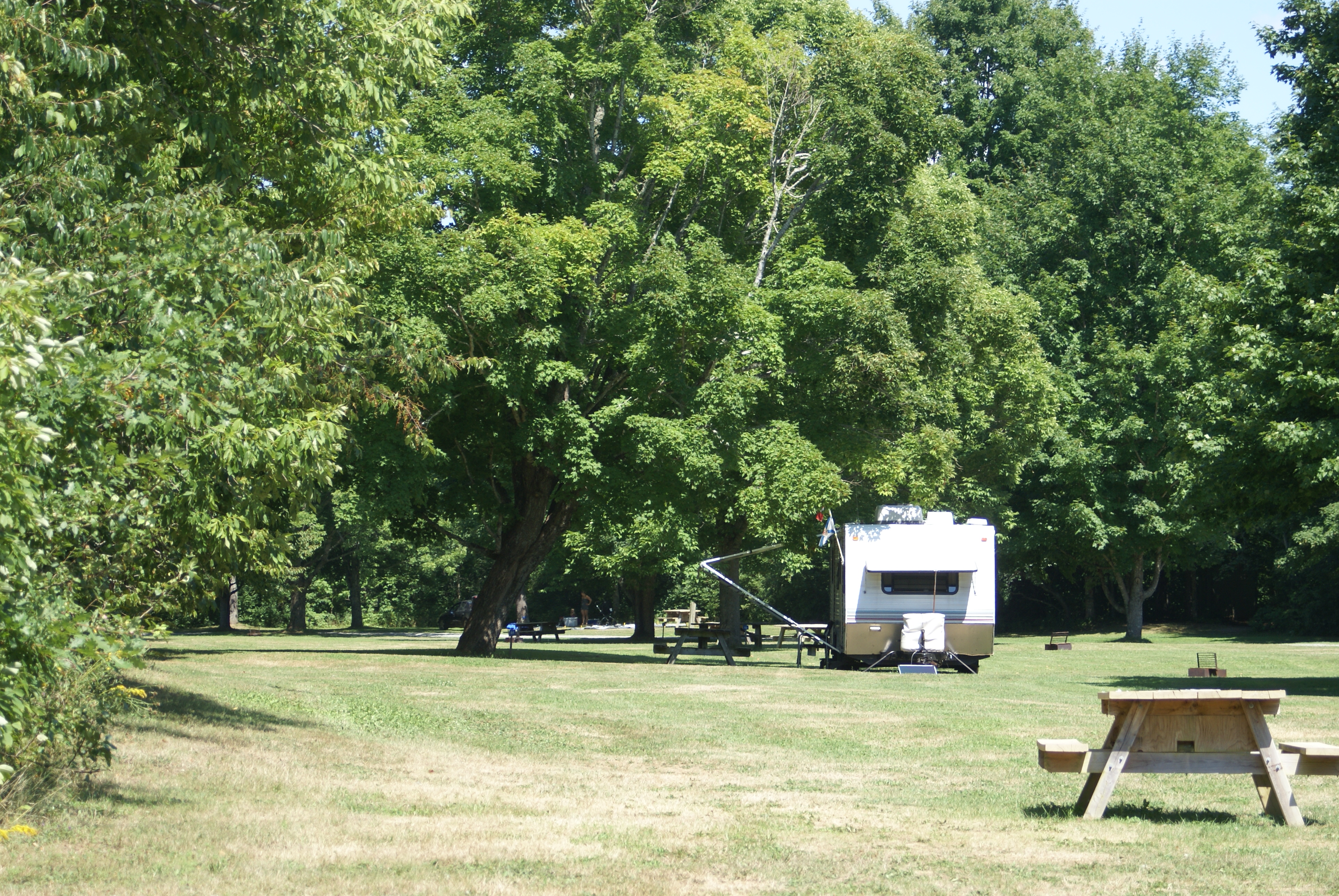 Smileys
Park Info
2018 Season Dates: June 8 to September 17
Civic address: 109 Clayton McKay Road, Hwy 14, Brooklyn, NS
Located close to the town of Windsor, Smileys Provincial Park is a quiet campground on the Meander River offers easy access to the many cultural and natural attractions in the area. Please note that this park is a self-registration park.
The areas abundant gypsum deposits have influenced the landscape and vegetation in and around the park. Campsites are nestled into a mix of forest and farmland habitats. Nodding trillium, ostrich fern, black-eyed susans can be found throughout the area.
Facilities and Services
Smileys Provincial Park offers an 86 site campground, picnic area, playground and walking trails. The campground has water outlets and a trailer dump station as well as a heated comfort station with flush toilets.
WiFi is available at the admin building and surrounding area.
Camping reservations can be made beginning April 2, 2018.
Nearby Attractions
Windsor (24 km)
Hockey Heritage Centre
Museums & Theatres
Mount Uniacke (26 km)
Uniacke Estate Museum & Park
Bell Park Hiking Trail
Halifax (65 km)
Halifax Citadel, Museums, Public Gardens
For more information on these and other attractions, please consult Tourism Nova Scotia or visit one of the many Visitor Information Centres.