Grade 4s Outdoors Program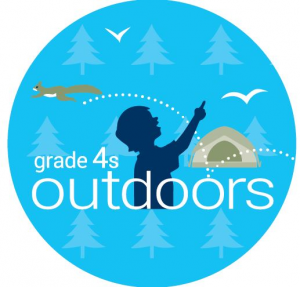 This summer Grade 4s from across Nova Scotia and their families have the opportunity to embrace the outdoors with a free camping stay at any one of our 20 camping parks. A coupon for 2 nights of free camping and an nature activity passport are being mailed to schools across the province. Once your child in grade 4 receives their package, browse this site and select the park that's right for you.
Use Your Pass
With your uniquely numbered pass in hand, you can start camping in one of two ways:
1. Make a Reservation
Telephone - 1-888-544-3434. This option is recommended if you plan to camp on a weekend, or at one of the busier parks such as Rissers Beach or Caribou-Munroes Island. Bring your pass and reservation confirmation with you when you come to the park.
The pass cannot be used to make an online reservation. If you want to book online, you must pay in advance by credit card. If camping at a full service park, a refund can be obtained upon arrival.
2. Arrive at a Park Without a Reservation
You can take a chance and arrive at a park to register, providing there is a vacancy. It is advisable to go online at novascotiaparks.ca to check on availability, or to phone the park in advance of your arrival. Use of the pass does not guarantee the availability of a campsite.
At a full service park -- check in with park staff and give them your pass.
At a self-registration park – stop at the Registration Centre and use the yellow phone to register with the call centre, then place your pass in a payment envelope and deposit it in the Fee Deposit Box.
While the pass covers a two-night stay, you're welcome to stay longer. Just speak to staff, use the yellow phone, or call 1-888-544-3434 to find out how.
If you need to re-schedule your reservation, you may do so by calling 1-888-544-3434. The Department of Natural Resources will cover the cost of changing your reservation on one occasion only.
Terms and Conditions
Pass covers camping fee for all children aged 16 and under, and up to three adults, on one campsite, for a maximum of two consecutive nights.
Pass is non-transferable.
Student recipient must be part of the camping party.
Pass expires October 6, 2018.
Pass has no monetary value.
Pass must be presented upon arrival at the park. Lost passes will not be replaced.
To reschedule a reservation, telephone 1-888-544-3434. The Department of Natural Resources will pay for the cost of rescheduling a reservation for one occasion.
Pass becomes void if recipient fails to arrive on time for the reservation, or cancels without rescheduling.
Pass cannot be used for purchase of firewood, ice, additional vehicle parking, yurts or cabins.
Participants are subject to all park rules and regulations.
What to Bring
Items you MUST bring with you
Tent
Sleeping bags
Sleeping Pads or Mattresses
Pillows and Blankets
Food, Dishes, Campstove
Towels, Toiletries, Medications etc.
Items you SHOULD bring with you
Close-toe footwear with sturdy soles
Sturdy sandals or water shoes
Rain jacket/rain hat
Long Pants and Shorts
Long sleeved shirt
Sweater / hoodie
Socks (3 or 4 pairs)
Shirts / T-shirts
Camp / Lawn Chairs
Flashlight, lantern or headlight
Sunscreen
Sunglasses & Sun Hat
Insect Repellent
Items you MAY WANT TO bring with you
Field Guides
Alarm Clock
Camera
Binoculars
Hand Sanitizer
Water Bottles
Snacks & Beverages
Deck of Cards
Toys / Storybooks
Musical Instruments
Notebook
Pen/ Pencils
Have Fun with the Passport
Whether you camp this summer or not, let the passport be your guide to discovering lots of interesting things about the outdoor world around you. Check off the activities as you do them and make a few notes about what you saw, thought or did. Download extra copies of the passport (PDF 967KB).