Caribou-Munroes Island Hiking Trails
Hiking at Caribou-Munroes Island Provincial Park
Caribou-Munroes Island Provincial Park invites you to experience northern Nova Scotia's unspoiled natural beauty. Conveniently located along the Sunrise Trail just a few kilometres from the Caribou-Wood Islands Ferry Terminal, the park features secluded,well-wooded sites that offer privacy in a natural setting.
Caribou-Munroes Island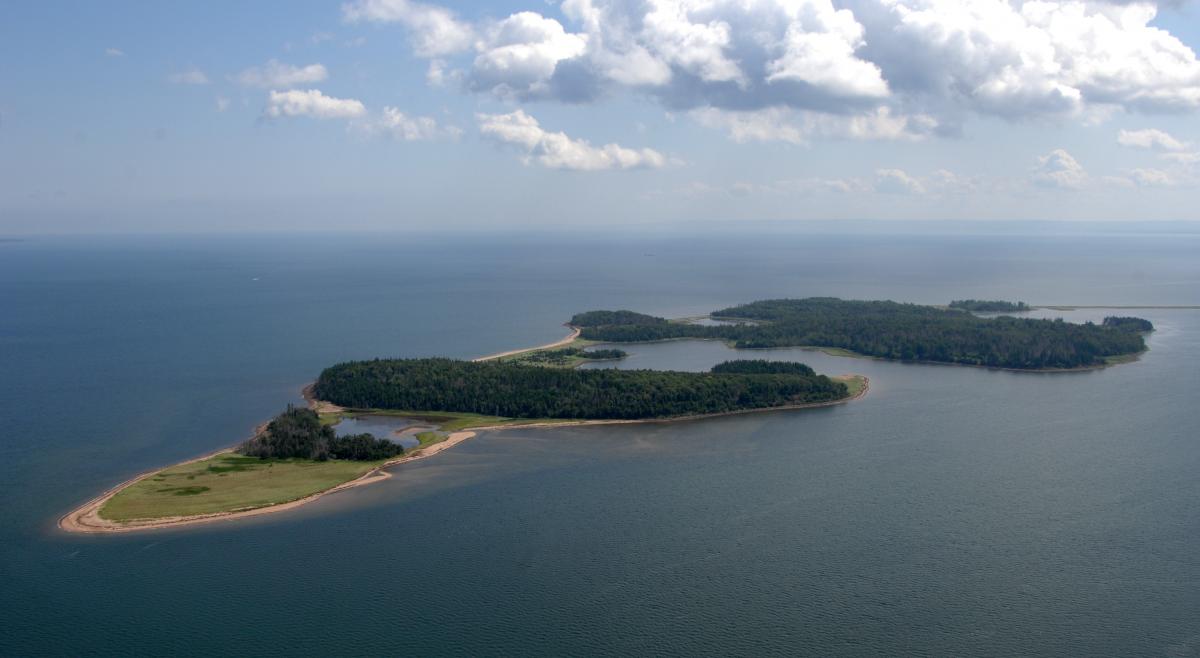 A 12.5 km (7.6 mi.) system of interconnected trails provides access to a variety of habitats and numerous scenic look-offs within the park. Travel times noted do not include time to appreciate nature and view the look-offs.
A scenic two-kilometre sandspit connects the mainland to a large island – a sanctuary for birds and wildlife. Hikers, beachcombers and birdwatchers alike will revel in the diverse habitats of this park, from saltwater lagoons and sheltered marshes to small,secluded barrier beaches and wooded areas. Swimmers will want to set aside time to linger in the warm waters of the Northumberland Strait.
Wildlife in Caribou-Munroes Island Provincial Park
On Munroes Island, visitors can view one of the few remaining natural stands of beech in this region, while white spruce, balsam fir and maple are common throughout the park. Small mammals such as the red fox thrive on this island sanctuary. Along the beach, vegetation such as marram grass and beach pea protect the fragile dunes.Visitors who keep a careful watch on the skies above Munroes Island may be rewarded with a sighting of a soaring bald eagle or osprey. The park is also a common nesting area for migratory shorebirds and waterfowl,such as the black duck, mergansers and the green- and blue-winged teal. Grey seals can be spotted in the waters here, occasionally coming up on shore. At low tide,tidal pools abound and are filled with many varieties of sea life. Hermit crabs are commonly found as are shellfish and jellyfish, which migrate along the coast in large numbers.
In the bay behind the beach, great blue herons can be seen swooping down with majestic seven-foot wingspans to feed in shallow pools or at the water's edge. An hour spent along the shore will reveal the busy scurry of sand pipers and the feeding habits of gulls and terns as they skim the sea, diving with grace and ease.