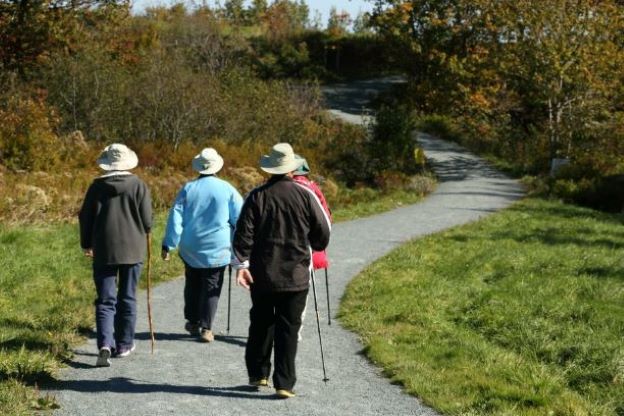 Campground hosts make visitors feel welcomed. Volunteer campground hosts have been helping parks maintain and surpass park service goals since 1996.
Parks with Camground Hosts
Amherst Shore
Battery
Blomidon
Caribou-Munroes Island
Dollar Lake
Ellenwood Lake
Five Islands
Graves Island
Laurie
Mira River
Porters Lake
Rissers Beach
Smileys
The Islands
Thomas Raddall
Valleyview
Benefits for Campground Hosts
As a campground host, you:
Meet visitors from throughout North America and around the world.
Share your expertise about local culture, history, and natural features.
Expand your knowledge of parks and park management.
Increase your interpersonal and outdoor skills.
Have the opportunity to conduct extra programs, like leading recreational events or entertaining young campers.
Receive free use of a designated campsite in one of Nova Scotia's provincial parks.
Are recognized and appreciated by visitors and campers alike!
Requirements for Campground Hosts
To become a campground host, you must:
Be 19 years of age or older.
Be a resident of Nova Scotia
Commit to hosting for at least one week, for five days each week, and for four hours each day.
Be interviewed for a volunteer position.
Be available for training at the start of the season.
Pass both a police background check (PBC) and a search of the Child Abuse Registry (CAR).
How to apply
Contact us for more information about the program:
Campground Host Program
Nova Scotia Natural Resources
15 Arlington Place, Suite 7,
Truro, NS
B2N 0G9
Tel: 902-893-5371